Quality livestock, quality service
At Aurivo Livestock Marts, we pride ourselves in providing quality facilities and excellent service to all our customers – both buyers and sellers.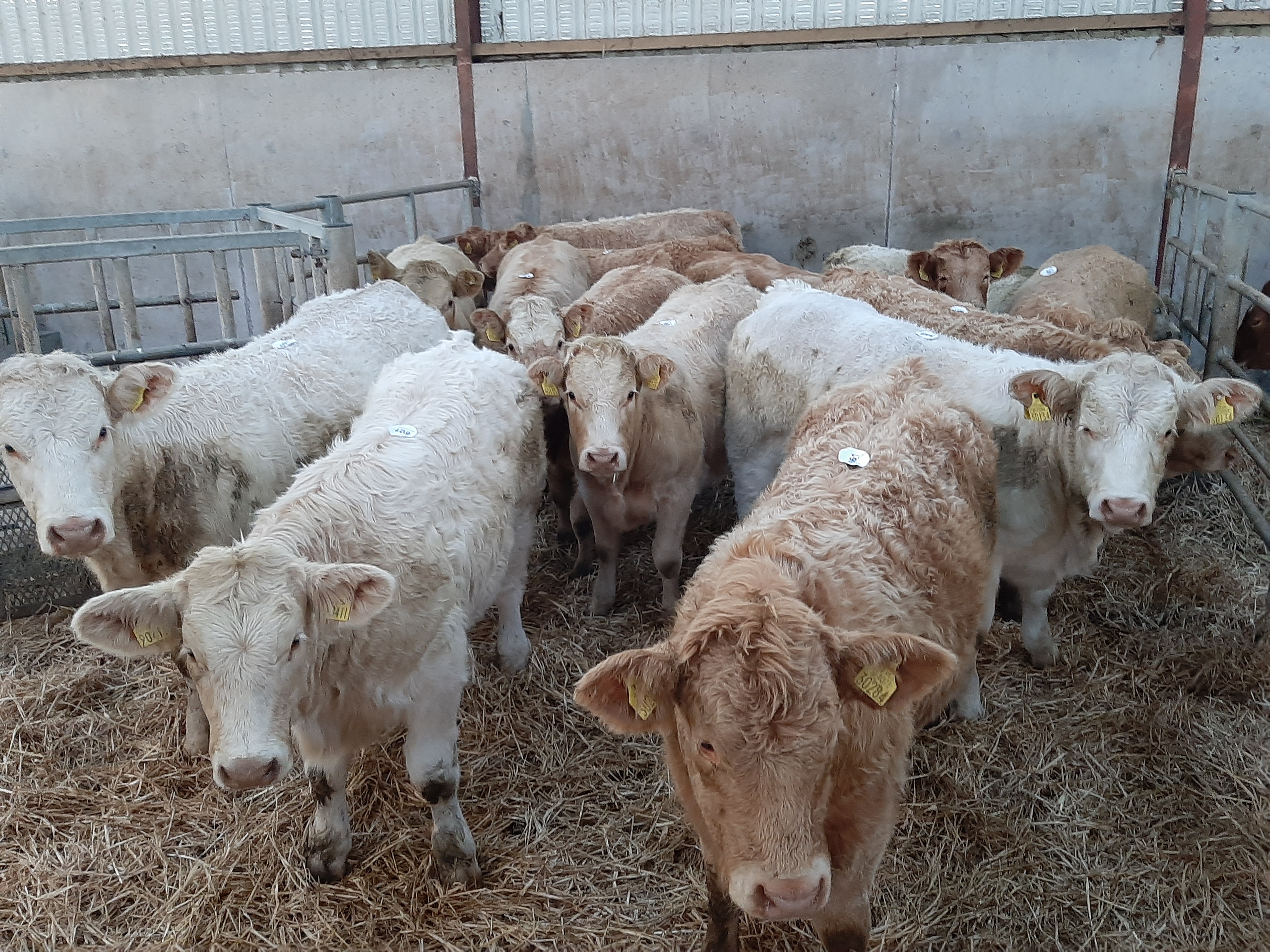 MOHILL MART SALES CENTRE
MANAGER: STEPHEN HANNON 
EMAIL: stephen.hannon@aurivo.ie
BOOKINGS ON  0818 301 401    MART TEL: 071 9631499
ALL CATTLE MUST HAVE TWO EAR TAGS AND BE PROPERLY DE-HORNED ACCORDING TO DEPT OF AGRICULTURE REGULATIONS.
 
VIEWING TIME FOR CATTLE @ 11.00AM. FARMERS SHOULD AIM TO HAVE CATTLE IN THE MART BEFORE THIS TIME.
SALE BEGINS @ 11.15AM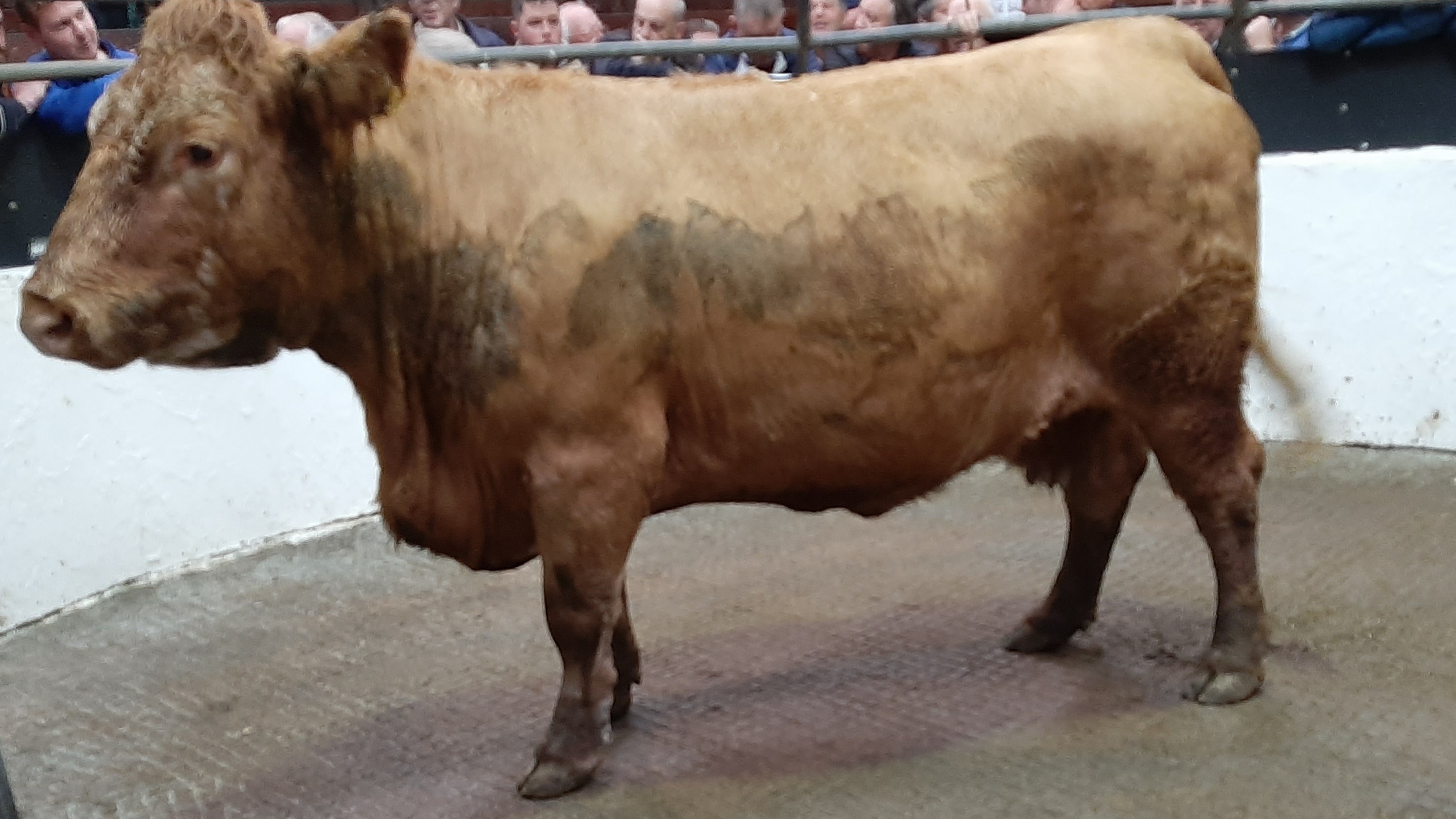 CHX DRY COW APR 06 820KGS @ €1175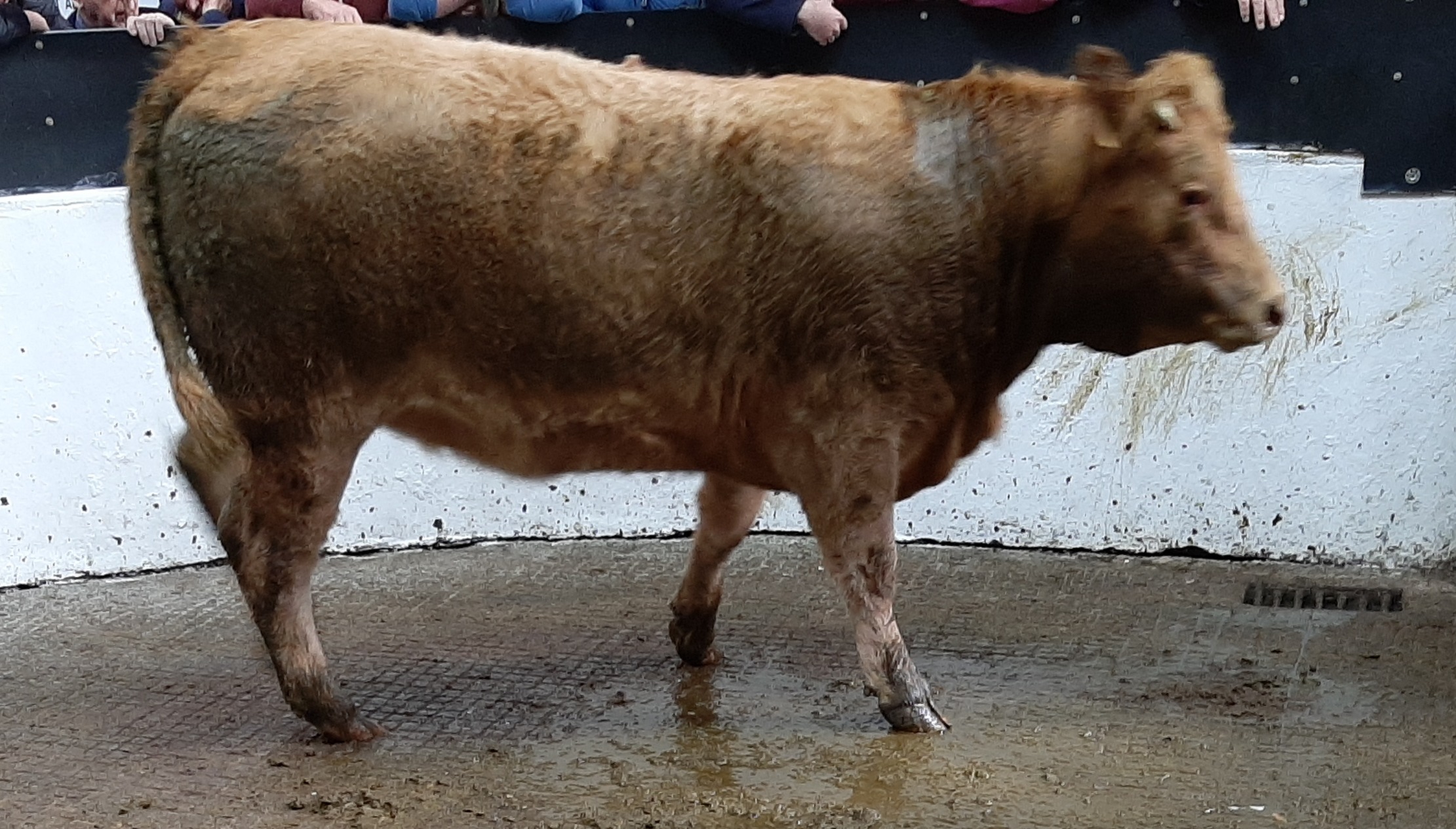 CHX STORE HFR JAN 18 615KGS@ €1225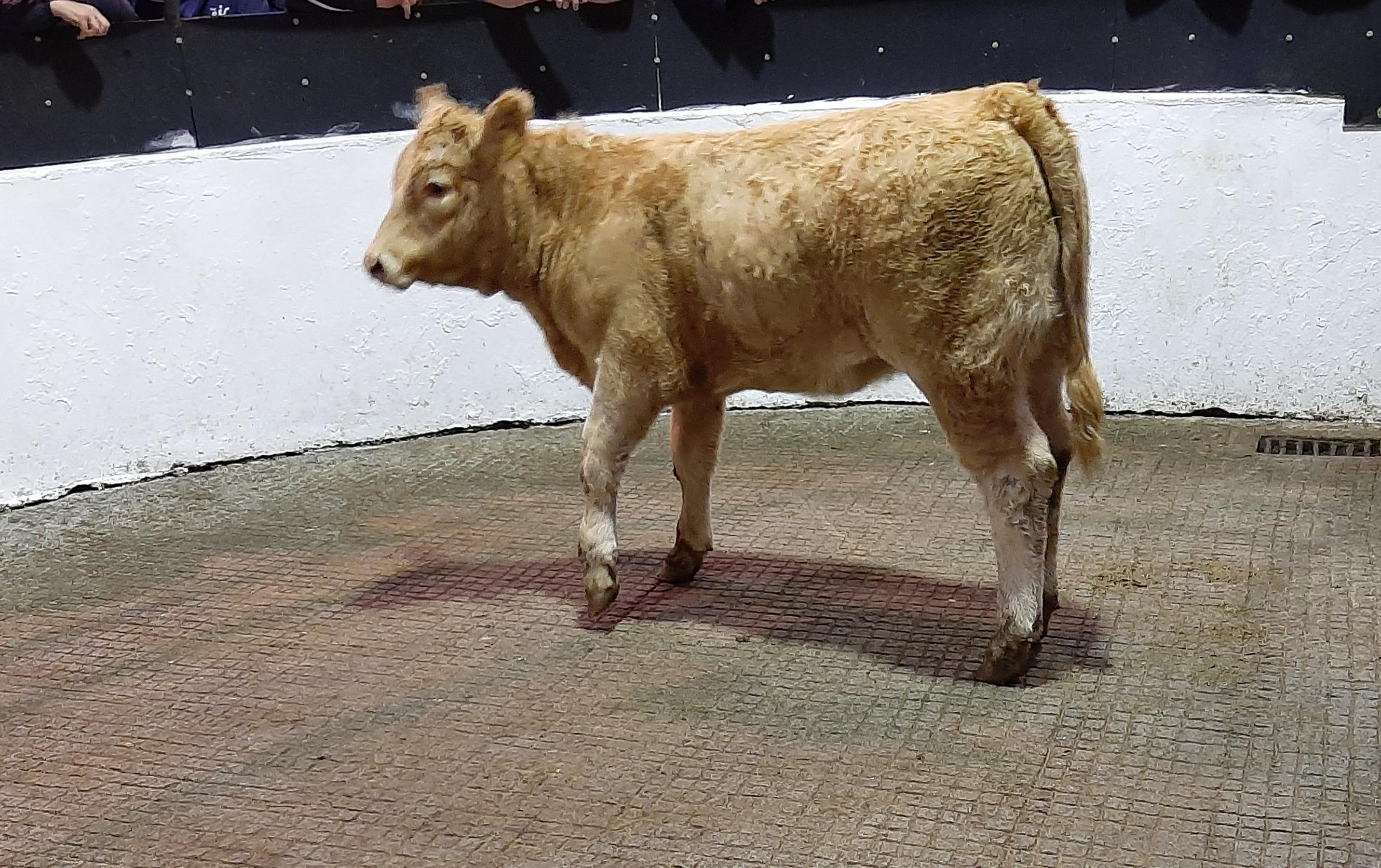 CHX WEANLING HFR MAR 19 270KGS @ €740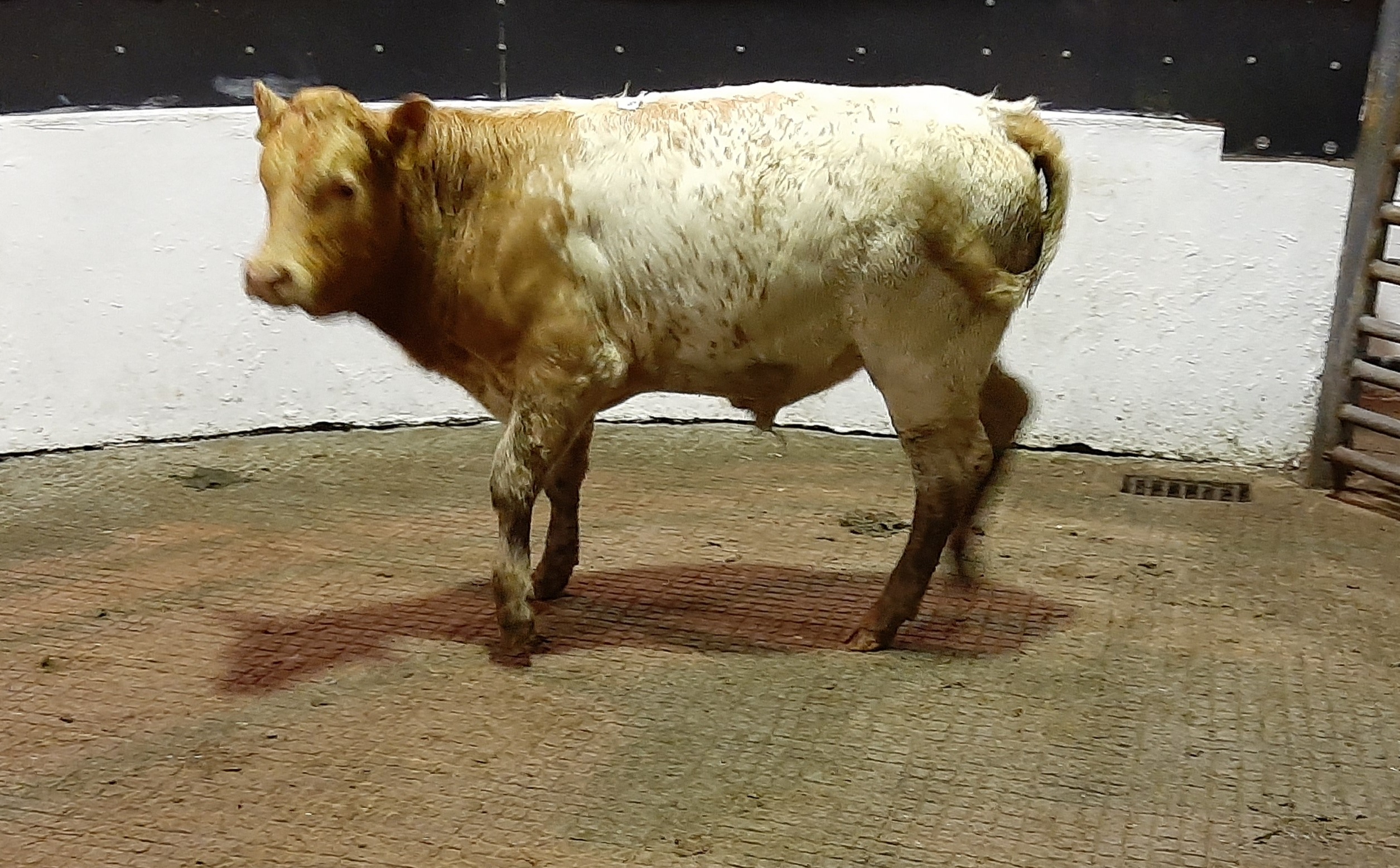 CHX WEANLING BULL APR 19    275KGS  @ €720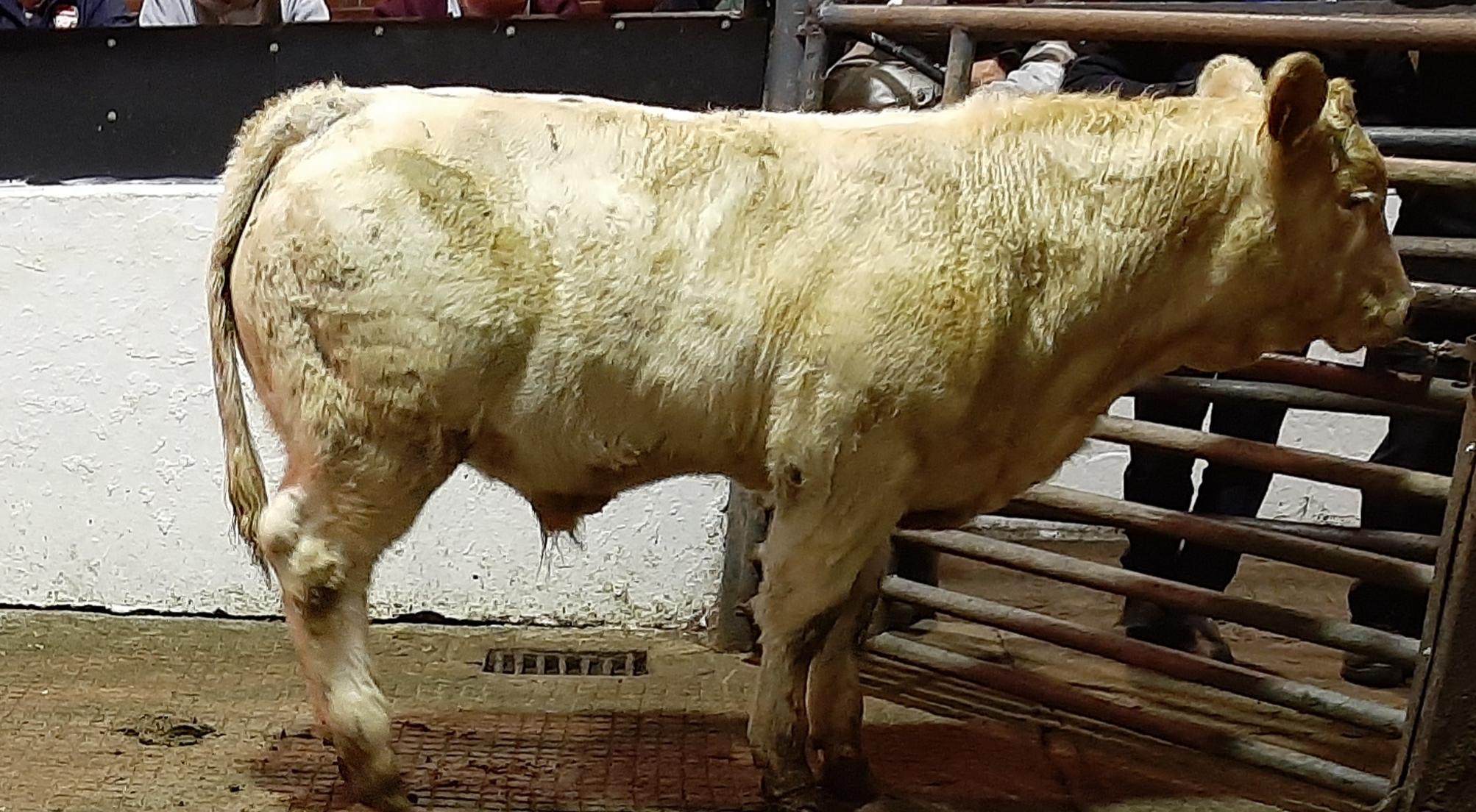 CH WEANLING BULL MAR 19 400KGS @ € 890
UPCOMING EVENTS
WED 9TH OCT….ANNUAL OCTOBER EVENING SHOW & SALE OF WEANLING HEIFERS @ 6.00PM
SAT 12TH OCT…..ANNUAL OCTOBER HEIFER SALE
WED 16TH  OCT….ANNUAL OCTOBER EVENING SHOW & SALE OF WEANLING BULLS @ 6.00PM
SAT 19TH OCT….ANNUAL OCTOBER BULLOCK SALE
WED 23RD OCT…..GENERAL WEANLING SALE BULLS & HEIFERS
SAT 26TH OCT……ANNUAL OCTOBER DRY COW & SPRINGER SALE
WED 30TH OCT…..SPECIAL SALE OF CONTINENTAL WEANLINGS.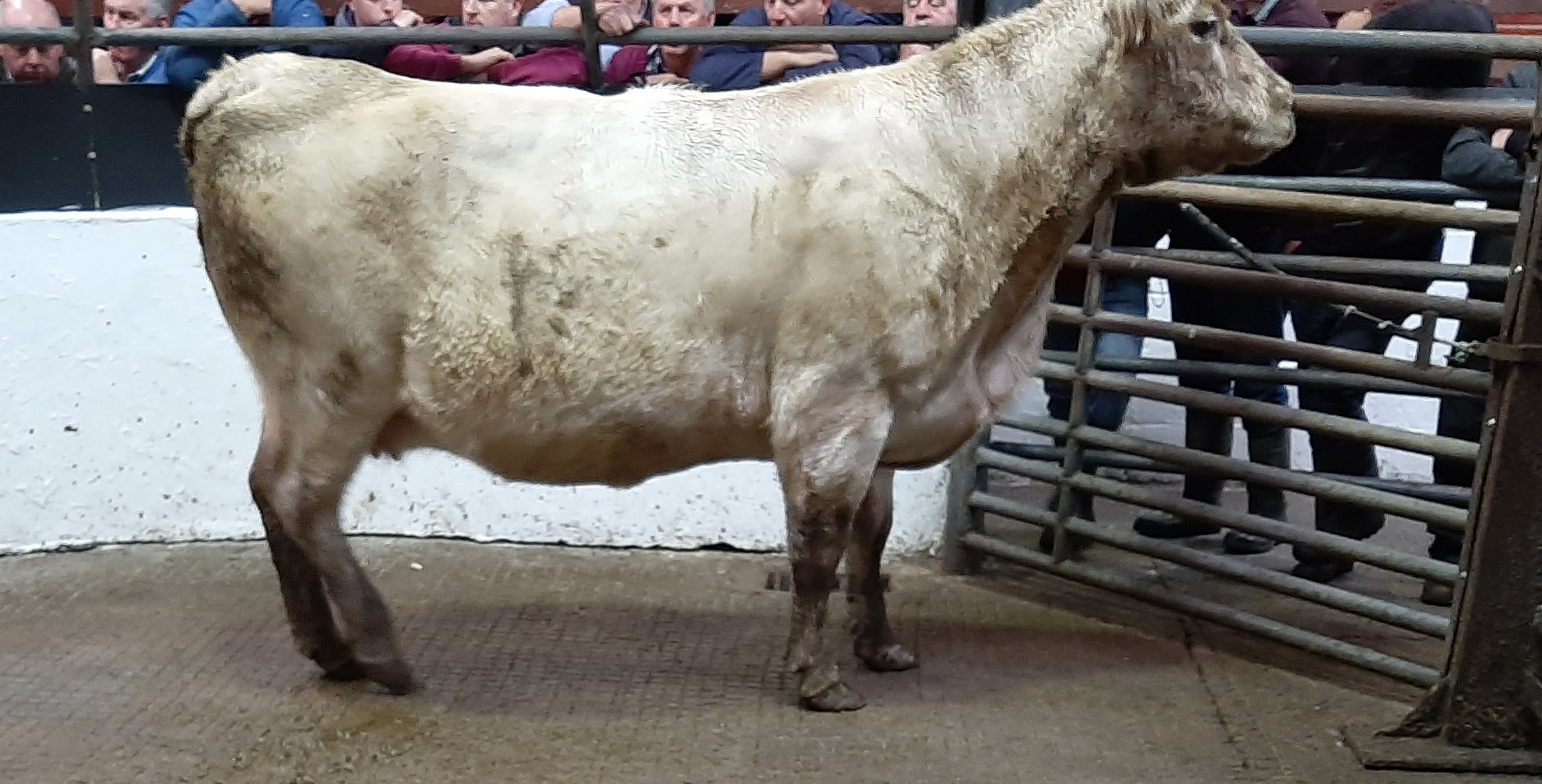 CHX DRY COW JAN 04 735KGS @ €1040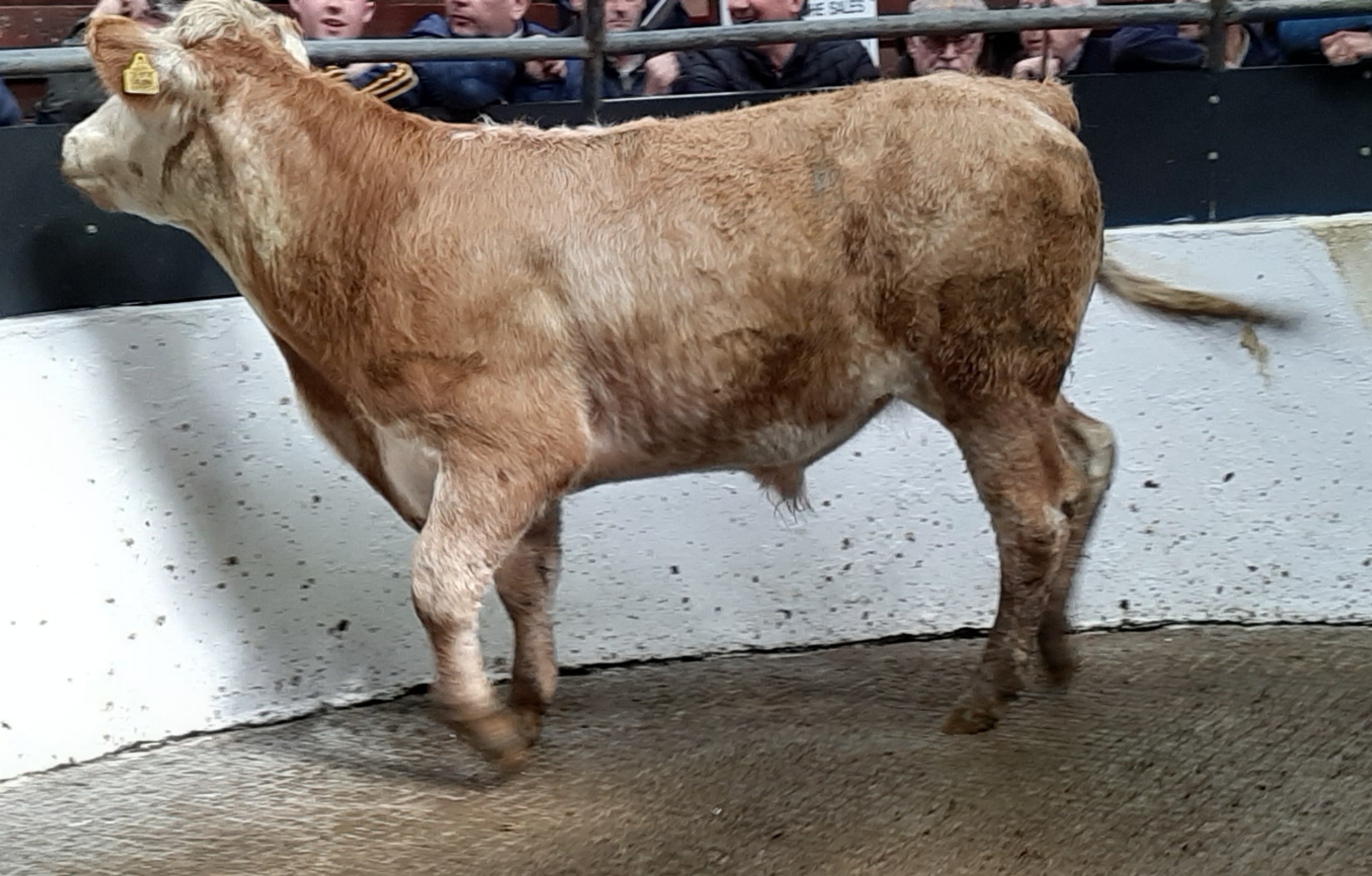 LMX BLK MAY 17 660KGS @ €1320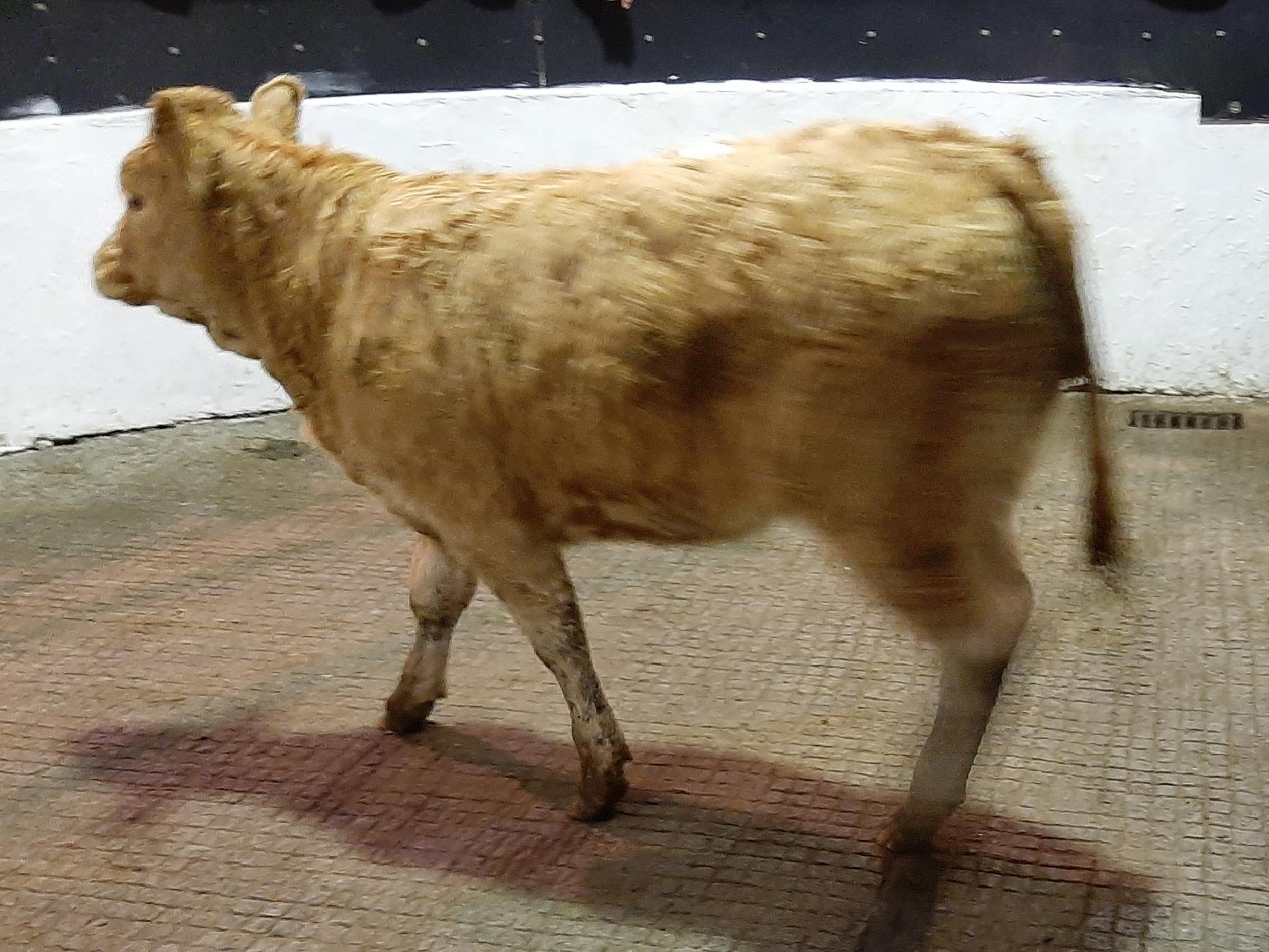 LMX WEANLING HFR JAN 19 280KGS @ €780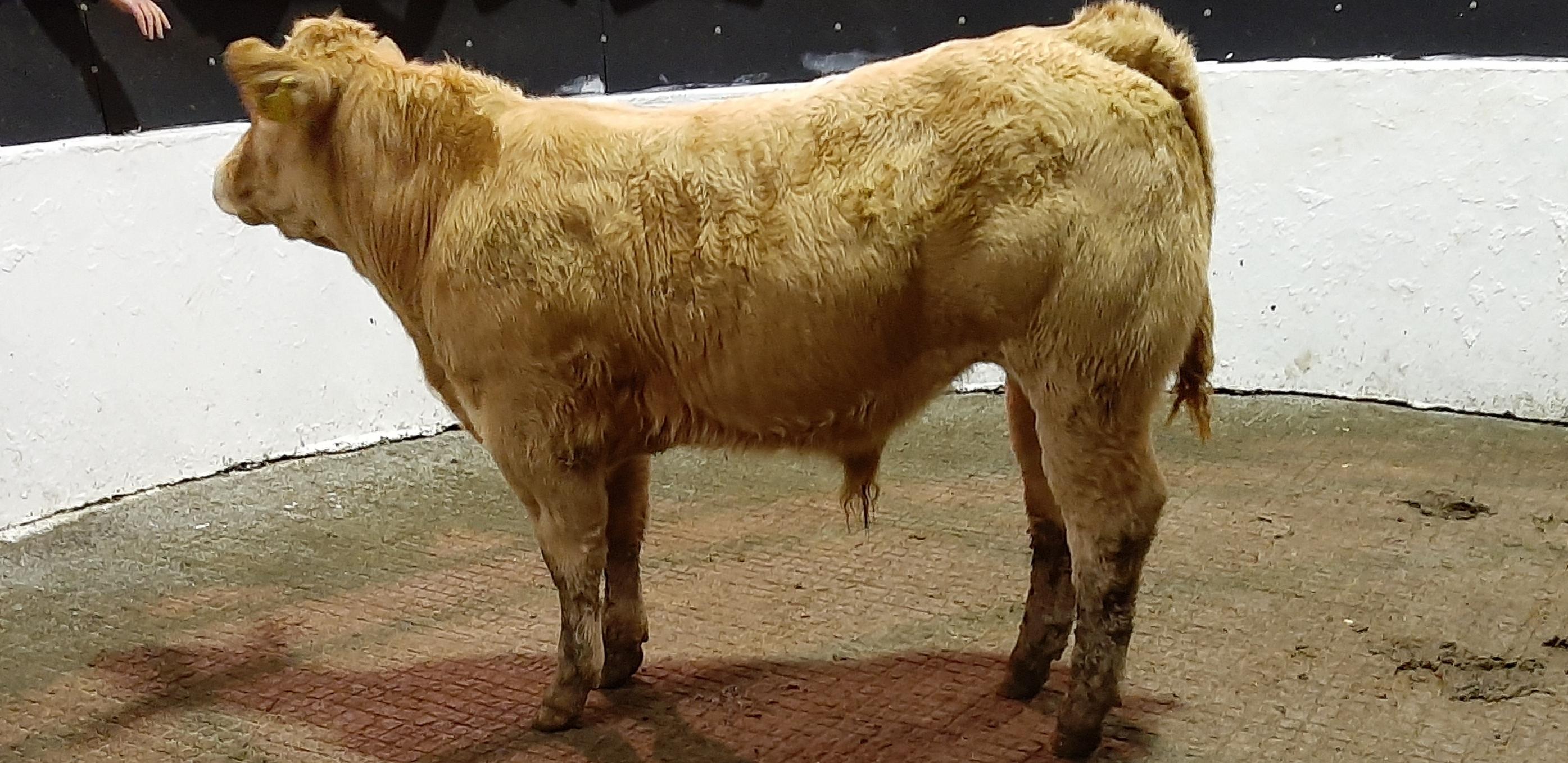 CHX WEANLING BULL MAR 19  335KGS  @ €880
Title

Address

Description

Finisklin Business Park, Finisklin, Sligo, Ireland

Aurivo House
Finisklin,
Sligo.
Phone: 071 9186500
Fax: 071 9185239
Email: info@aurivo.ie

Aurivo Dairy Ingredients, Lung, Ballaghaderreen, Co. Roscommon, Ireland

Aurivo Dairy Ingredients
Ballaghaderreen,
Co. Roscommon
Phone: 094 9860114
Fax: 094 9860157
Email:dairyingredients@aurivo.ie

Unit 7A, The Mill Business Park, Dublin Rd, Kilcolman, Ballaghadereen, Co. Roscommon, Ireland

Aurivo Animal Feeds
Ballaghaderreen,
Co. Roscommon
Phone: 094 9860234
Fax: 094 9860238
Email: nutrias@aurivo.ie

Homeland, Ballaghaderreen

4 College Ct, Ballaghaderreen, Co. Roscommon, F45 DR13, Ireland

Contact Name: Francis McDonagh
Address: Ballaghaderreen, Co. Roscommon
Phone: 094 9860081
Fax: 094 9860373
Email: Francis.McDonagh@aurivo.ie

Farm Commercial Specialist: Gary Keane
Mobile: 087 185 4535

Opening Hours:
Mon - Fri: 9am - 5.30pm
Sat: 9am - 4pm
Open through lunch

Crossmolina Rd, Ballina, Co. Mayo, Ireland

Contact Name: Donal Tuohy

Address: Crossmolina Rd, Ballina, Co Mayo.
Phone: 096 73588
Fax: 096 73589
Email: Donal.tuohy@aurivo.ie

Farm Commercial Specialist: Martin Boland
Mobile: 087 374 4150

Opening Hours:
Mon - Fri: 9am - 5.45pm
Sat: 9am - 5pm
Open through lunch

Glencar, Fortfield, Moneenbradagh, Castlebar, Co. Mayo, Ireland

Manager: Padraic Prendergast
Address: Springfield, Castlebar, Co. Mayo
Phone: 094 9022311
Fax: 094 9022910
Email: pprendergast@aurivo.ie

Farm Commercial Specialist: Gary Keane
Mobile: 087 185 4535

Opening Hours:
Mon - Fri: 9am - 5.45pm
Sat: 9am - 4.30pm
Open through lunch

5 Castlebar Rd, Carrowbeg, Westport, Co. Mayo, Ireland

Contact Name: Gerard Coyne
Address: Lodge Rd, Westport, Co. Mayo
Phone: 098 27535
Fax: 098 27543
Email: gerard.coyne@aurivo.ie

Farm Commercial Specialist: David Whelan
Mobile: 087 367 4073

Opening Hours:
Mon - Sat: 9:00am - 5.30pm
Sundays & Bank Holidays: 12.30pm - 5.00pm

2 Fraunhill, Swineford, Co. Mayo, Ireland

Contact Name: Alan Gibbons
Address: Swinford, Co Mayo.
Phone: 094 9251360
Fax: 094 9251360
Email: alan.gibbons@aurivo.ie

Farm Commercial Specialist: Gary Keane
Mobile: 087 185 4535

Opening Hours:
Mon - Fri: 9am - 6pm
Sat: 9-5pm

Achonry, Co. Sligo, Ireland

Contact Name: Darragh Halligan
Address: Achonry, Tubbercurry, Co.Sligo
Phone: 071 9184127
Email: darragh.halligan@aurivo.ie

Farm Commercial Specialist: Emer Reilly
Mobile: 087 173 8249

Opening Hours:
Mon, Tues, Wed, Fri: 9am - 5.30pm
Thurs, Sat: 9am - 1pm
Closed for Lunch from 1.30pm to 2.15pm

Homeland Plus, Deep Water Quay, Sligo

Icos House, Finisklin Rd, Cartron, Sligo, Ireland

Contact Name: Lisa Doocey
Address: Deep Water Quay, Sligo
Phone: 071 9161879
Fax: 071 9150274
Email: lisa.doocey@aurivo.ie

Farm Commercial Specialist: Emer Reilly
Mobile: 087 173 8249

Opening Hours: Mon - Fri: 9am - 6pm
Sat - 9am - 5.30pm
Sundays & Bank Holidays: 12pm - 5pm
Open through lunch

R362, Co. Roscommon, Ireland

Contact Name: Tony White
Address: Athleague, Co Roscommon.
Phone: 090 6663322
Fax: 090 6663580
Email: twhite@aurivo.ie

Farm Commercial Specialist: James Kelly
Mobile: 087 272 3636

Farm Commercial Specialist: Mark Whelan

Mobile: 087 608 2036

Opening Hours:
Mon - Fri: 9am - 6pm
Sat: 9am - 4pm
Closed for lunch 1pm - 2pm

Longford House, Longford, Castlerea, Co. Roscommon, Ireland

Manager: John Ruane
Address: Castlerea, Co Roscommon.
Phone: 094 9620162
Fax: 094 9620978
Email: jruane@aurivo.ie

Farm Commercial Specialist: Colm Duffy
Mobile: 087 092 9434

Opening Hours:
Mon - Fri: 9am - 5.30pm
Sat: 9am - 4pm
Closed for Lunch 1pm - 2pm

R294, Rathscanlan, Co. Sligo, Ireland

Contact Name: Francis Gallagher
Address: Ballina Rd., Tubbercurry, Co. Sligo
Phone: 071 9185571
Email: Francis.gallagher@aurivo.ie

Farm Commercial Specialist: Gary Keane
Mobile: 087 185 4535

Opening Hours:
Mon - Fri: 9am - 5.30pm
Sat: 9am - 4.30pm
Open through lunch

Homeland Agri, Riverstown

Cuiltylough, Riverstown, Co. Sligo, Ireland

Contact Name: David Faughnan
Address: Riverstown, Co. Sligo
Phone: 071 9165103
Fax: 071 9165334
Email: david.faughnan@aurivo.ie

Farm Commercial Specialist: Emer Reilly
Mobile: 087 173 8249

Opening Hours:
Mon - Fri: 9am - 5.30pm
Sat: 9am - 1.00pm
Closed for lunch 1.30pm - 2.15pm

R293, Keenaghan, Co. Sligo, Ireland

Contact Name: Anita McNicholas
Address: Ballymote, Co. Sligo
Phone: 071 9183452
Fax: 071 9183023
Email: anita.mcnicholas@aurivo.ie

Farm Commercial Specialist: Emer Reilly
Mobile: 087 173 8249

Opening Hours:
Tues - Fri: 9am - 5.30pm
Mon, Sat: 9am - 1pm
Closed for lunch 1.30pm - 2.30pm

N59, Co. Sligo, Ireland

Contact Name: Cathal Kelly
Address: Skreen, Co. Sligo
Phone: 071 9166711
Fax: 071 9166796
Email: ckelly@aurivo.ie

Farm Commercial Specialist: Martin Boland
Mobile: 087 374 4150

Opening Hours:
Mon, Tues, Thurs, Fri: 9.30am - 5.30pm
Sat: 9am - 4.45pm. Closed Wed.
Closed for Lunch 1pm to 1.45pm

2 Clareville, Clare, Co. Mayo, Ireland

Contact Name: Shane Kivlehan
Address: Claremorris, Co. Mayo
Phone: 094 9371292
Fax: 094 9371292

Farm Commercial Specialist: David Whelan
Mobile: 087 367 4073

Opening Hours:
Mon - Fri: 9am - 5.30pm
Sat: 9am - 5pm
Open through lunch

Abbey View, Abbey Rd, Friarsquarter West, Ballinrobe, Co. Mayo, Ireland

Contact Name: Michael Canny
Address: Ballinrobe, Co. Mayo
Phone: 094 9541134
Fax: 094 9520015
Email: michael.canny@aurivo.ie

Farm Commercial Specialist: David Whelan
Mobile: 087 367 4073

Opening Hours:
Mon - Fri: 9am - 5.30pm
Sat: 9am - 5pm
Open through lunch

2 Spa Brae, Kinlough, Co. Leitrim, Ireland

Contact Name: Ernan McGarrigle
Address: Kinlough, Co. Leitrim
Phone: 071 9841413
Email: emcgarrigle@aurivo.ie

Farm Commercial Specialist: Emer Reilly
Mobile: 087 173 8249

Opening Hours:
Mon, Tues, Wed, Fri, Sat: 9am - 5.30pm
Closed Thurs
Closed through lunch 1pm - 2pm

Nagin House, Creevy, Ballyshannon, Co. Donegal, Ireland

Contact Name: Hugh McGarrigle
Address: Cashelard, Ballyshannon, Co. Donegal
Phone: 071 9851296
Fax: 071 9852448
Email: hmcgarrigle@aurivo.ie

Farm Commercial Specialist: Emer Reilly
Mobile: 087 173 8249

Opening Hours:
Mon - Fri: 9am - 5.15pm
Sat: 9am - 4pm. Closed for Lunch 1.15pm to 1.45pm

Moydrum Rd, Blyry Upper, Athlone, Co. Westmeath, Ireland

Contact Name: Jack Moran
Address: Moydrum Business Park, Cavan Exit, Main Dublin Road, Athlone.
Phone: 090 6465652
Email: jmoran@aurivo.ie

Farm Commercial Specialist: James Kelly
Mobile: 087 272 3636

Opening Hours:
Mon, Tue, Thurs, Fri 9am - 5.30pm
Closed for lunch 1pm - 1.45pm
Closed Wednesday
Sat 9am - 4.30pm (Open through lunch)

R293, Co. Sligo, Ireland

Contact Name: Kevin Kane
Address: Gurteen, Co Sligo.
Phone: 071 9182007
Fax: 071 9182054
Email: kkane@aurivo.ie

Farm Commercial Specialist: Colm Duffy
Mobile: 087 092 9434

Opening Hours:
Mon, Tues, Wed, Fri: 9am - 5.30pm
Thurs & Sat: 9am - 1pm
Closed for lunch 1pm - 2pm

Quay Rd, Townplots East, Co. Mayo, Ireland

Contact Name: Darragh McGarry
Address: The Quay, Killala, Co Mayo.
Phone: 096 32044
Fax: 096 32315

Farm Commercial Specialist: Martin Boland
Mobile: 087 374 4150

Opening Hours:
Mon, Wed, Thurs, Fri: 9am - 5pm
Tues & Sat: 9am - 1pm
Open through lunch

Station Rd, Termon, Co. Roscommon, Ireland

Contact Name: Paul Fahy
Address: Boyle, Co Roscommon.
Phone: 071 9662427
Email: paul.fahy@aurivo.ie

Farm Commercial Specialist: Colm Duffy
Mobile: 087 092 9434

Opening Hours:
Mon, Tues, Thurs, Fri: 9am - 5.30pm
Wed, Sat: 9am - 1pm
Closed for lunch 1pm - 1.45pm

N83, Kilmannin, Co. Mayo, Ireland

Contact Name: Joe Slattery
Address: Ballyhaunis, Co Mayo
Phone: 094 9630166
Fax: 094 9630274
Email: jslattery@aurivo.ie

Farm Commercial Specialist: Martin Boland
Mobile: 087 374 4150

Opening Hours:
Mon - Sat: 9am - 5.30pm
Open through lunch

R297, Co. Sligo, Ireland

Contact Name: Kevin Flynn
Address: Castletown, Easkey, Co Sligo.
Phone: 096 49043

Farm Commercial Specialist: Martin Boland
Mobile: 087 374 4150

Opening Hours:
Mon, Wed, Thurs, Fri: 9am - 5.30pm
Closed for lunch: 1-2pm
Closed Tuesday.
Sat 9am - 4.30pm
Closed for lunch 1-1.30pm

Homeland Agri, Kiltoghert

R299, Co. Leitrim, Ireland

Contact Name: Ursula Crossan
Address: Carrick on Shannon, Co Leitrim.
Phone: 071 9622113
Fax: 071 9622249
Email: Ursula.crossan@aurivo.ie

Farm Commercial Specialist: Colm Duffy
Mobile: 087 092 9434

Opening Hours:
Mon - Fri: 9am - 5.30pm
Sat: 9am - 4pm
Closed for Lunch 1pm - 2pm

1 Hyde St, Mohill, Co. Leitrim, N41 V6T4, Ireland

Contact Name: Fiona Heslin
Address: Mohill, Co Leitrim.
Phone: 071 9631194
Fax: 071 9632057
Email: fheslin@aurivo.ie

Farm Commercial Specialist: Colm Duffy
Mobile: 087 092 9434

Opening Hours:
Mon - Fri: 9am - 5.45pm
Sat: 9am - 5.30pm
Open through lunch

Middle Rd, Ballyboe Lisnenan, Letterkenny, Co. Donegal, Ireland

Contact Name: Chris Lyons
Address: Ballyraine, Letterkenny
Phone: 074 9113314
Fax: 074 9124823
Email: Chris.Lyons@aurivo.ie

Farm Commercial Specialist: Johnathan Smyth
Mobile: 078 333 80089

Farm Commercial Specialist: John Alexandar
Mobile: 086 824 5937

Opening Hours:
Mon - Fri: 9am - 5.30pm
Sat: 9am - 2pm

Letterkenny Rd, Lifford, Co. Donegal, Ireland

Contact Name: Joe Carlin
Address: Lifford
Phone: 074 9141558
Fax: 074 9141961
Email: joe.carlin@aurivo.ie

Farm Commercial Specialist: Johnathan Smyth
Mobile: 078 333 80089

Farm Commercial Specialist: John Alexandar
Mobile: 086 824 5937

Opening Hours:
Mon - Sat: 9am - 5pm : Closed for Lunch 1pm to 1.30pm

Homeland Agri, Creeslough

Sue's Cottage, Rosscad, Creeslough, Co. Donegal, Ireland

Contact Name: Dominick Gallagher
Address: Creeslough
Phone: 074 9138078
Fax: 074 9138079 Email: dominick.gallagher@aurivo.ie

Farm Commercial Specialist: Johnathan Smyth
Mobile: 078 333 80089

Farm Commercial Specialist: John Alexandar
Mobile: 086 824 5937

Opening Hours:
Mon - Sat: 9am - 5.30pm
Closed for Lunch 1pm - 2 pm

Corner House, The Diamond, Drumbaran, Ardara, Co. Donegal, Ireland

Contact Name: Laurence Breslin
Address: Ardara
Phone: 074 9541888
Fax: 074 9537745 Email: laurence.breslin@aurivo.ie

Farm Commercial Specialist: Emer Reilly
Mobile: 087 173 8249

Opening Hours:
Tues - Fri: 9am - 5.30pm
Sat: 9-5PM
Closed for Lunch 1pm - 2pm

10 Dromore Rd Retail Park, Omagh BT78 1RE, UK

Manager: Alister Erskine
Address: Dromore Rd Retail Park, Omagh
Phone: 028 82 244184
Fax: 028 82 240909

Farm Commercial Specialist: Johnathan Smyth
Mobile: 078 333 80089

Farm Commercial Specialist: John Alexandar
Mobile: 086 824 5937

Opening Hours:
Mon - Sat: 9am - 5.30pm

R246, Co. Donegal, Ireland

Contact Name: Derek Stewart
Address: Kerrykeel
Phone: 074 9150179
Fax: 074 9150193
Email: derek.stewart@aurivo.ie

Farm Commercial Specialist: Johnathan Smyth
Mobile: 078 333 80089

Farm Commercial Specialist: John Alexandar
Mobile: 086 824 5937

Opening Hours:
Mon - Sat: 9am - 5.30pm
Closed for Lunch 1pm - 2 pm

Cartrongeeragh Business Park, Athlone Road, Cartronageeragh, Co. Longford, Ireland

Contact: Padraig Heany
Address: Athlone rd., Longford
Tel: 043 3336286

Farm Commercial Specialist: James Kelly
Mobile: 087 272 3636

Opening Hours:
Monday - Friday 9-6pm (Lunch 1.15-2pm)
Saturday - 9-4.30pm (Lunch 1.15-2pm)

Áras Mhaoilchiaraín, Chapel St, Belmullet, Co. Mayo, Ireland

Manager: Stephen Killeen
Address: Chapel Street, Belmullet, Co. Mayo
Tel: 097 81109
Email: stephen.killeen@aurivo.ie

Opening Hours:
Mon - Fri 9- 5:30pm
SAT - 9 - 4pm
Open through lunch

1, Carrigeens, Ballinfull, Co. Sligo, F91 K5D7, Ireland

Contact Name: David Currid
Address: Ballinfull, Co. Sligo
Phone: 071 9163154
Email: david.currid@aurivo.ie

Opening Hours:
Mon - Fri: 09:00 - 5.30pm
Sat: 9-4PM
Closed for lunch: 1-2PM

Aurivo Livestock Mart Ballymote

Laburnum Lodge, Fairgreen Rd, Rathnakelliga, Ballymote, Co. Sligo, Ireland

Manager: Stephen Hannon
Tel: 0818 301 401
Bookings: Pre Booking Monday 9.30 am – 1.00 pm for Thursday Sale

Aurivo Livestock Mart Ballinrobe

Abbey St, Friarsquarter West, Co. Mayo, Ireland

Manager: Tom Mc Guire
Tel: 094 95 41140
Bookings: Pre Booking Friday 9.30 am – 1.00 pm for Wednesday Sale

Aurivo Livestock Mart Balla

N60, Co. Mayo, Ireland

Manager: Michael Murphy
Tel: 0818 301 401
Bookings: Pre Booking Wednesday for Sat Sale 9.30 am – 11.00 am for Bullocks/Heifers
11.00 am – 1.00 pm for all Cows
Pre Booking Thursday for Weanling Sale 9.30am – 1pm

Aurivo Livestock Mart Mohill

1 Cappagh, Mohill, Co. Leitrim, Ireland

Manager: Stephen Hannon
Tel: 0818 301 401
Bookings: Pre Booking Tuesday 9.30 am – 1.00 pm for Saturday Sale